Avail the Top Class Hydro Jetting Services from the Best Plumbing Company in Las Vegas
Hydro Jetting Service – Have you been looking for the top quality Hydro Jetting Service from the best plumbing company in Las Vegas lately? Well then, Raptor Plumbing Services is the one for you. Raptor Plumbing Company is located in the Las Vegas and has been helping out a lot of clients since 2012. We are specialized in Hydro Jetting Service and would be the best choice for you. If the term is very new to you then you must check out the next segment.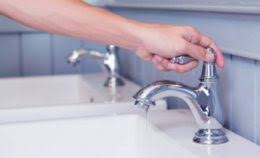 Hydro Jetting: A Brief Introduction
Hydro jetting as the name suggests, is a process of cleaning the pipes mainly the interior of the pipes using high pressurized water of almost 20 gallons in both upstream and downstream motions. With time and usages, the drainage pipes and the plumbing pipes gets clogged by fungus, grime, scales and other debris. These creates barrier to the water and other liquid materials to pass out through the pipes causing a lot of problem. These problems need to be treated at the earliest without much waiting. Hydro Jetting is the only solution. As soon as the plumbers providing Hydro Jetting Service passes high pressurized water through the pipes, the clogged pipes get opened up as the debris unclog from them. Then the plumbers clean the outside of the pipes and make them new and you would need to call the plumbers not so soon. Raptor Plumbing Services uses their Hydro Jetting Service in the most effective way so that the pipes gets unclogged and cleared out super soon. They have been helping a large number of commercial sectors and also along with them, residential buildings are considered in the same manner by them. The plumbers also use advanced tools to clear up the pipes.