Reach Out for New Construction Plumbing from the Top Plumbing Company in Las Vegas
New Construction Plumbing – Have you been checking out the best plumbing company in Las Vegas for New Construction Plumbing? You would be happy to hear that you have actually landed in the right place where we would introduce you to the best plumbing company in Las Vegas. It is understood that it is tedious job to find out the best plumbing company from the lot of many. Therefore, we have taken the responsibility to bring to you the best from the many. Raptor Plumbing Services is the best company if you are looking for New Construction Plumbing in residential or commercial plots.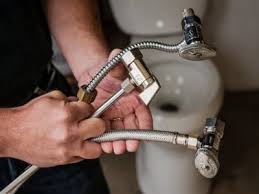 Why Raptor Plumbing Services is the Best Choice for You
Raptor Plumbing Services is the best choice for you due to the following reasons that have also helped them acquire a large number of clients and positive feedbacks:
Raptor Plumbing Services provides you New Construction Plumbing services along with plumbing solutions to various existing residential and commercial spaces.
The fast service of Raptor Plumbing Services is worth commendable.
They have emergency plumbing facility open for people 24/7 for all 365 days a year.
Their services are very professional as they implement modern tools and techniques for installation and replacement of pipes and other things.
The plumbers are experts in the field and are meant to serve their best to all clients they have and earned.
Raptor Plumbing Services have been in this field and helping various companies and individuals since 2012 and have successfully earned fame and more counting customers day by day.
Choosing Raptor Plumbing Services for New Construction Plumbing is the best decision ever you will take for your residential and commercial places. You won't regret choosing them and it's a promise!